Here is a quick a easy Christmas Terrarium tutorial. All it takes is a few supplies and a sprinkle of creativity. As we havent used a glue gun to secure anything you can use the vase over and over again to create terrariums all year round!
What you will need:
Glass Vase (with wide opening) - we used GLA3121
Artificial Flowers - we used 11200531/11200524/XMA0464F/
Wooden tree - we used 11205383
Reindeer Bauble - coming to stores soon, however any animal bauble will look great!
Stones & Snow - DS69211 & 11086869
Step One
Carefully layer up your stones until you reach about 2-3 cm in depth. Once you are happy with the amount of stones dust some artificial snow on the top to create a wonderful winter scene.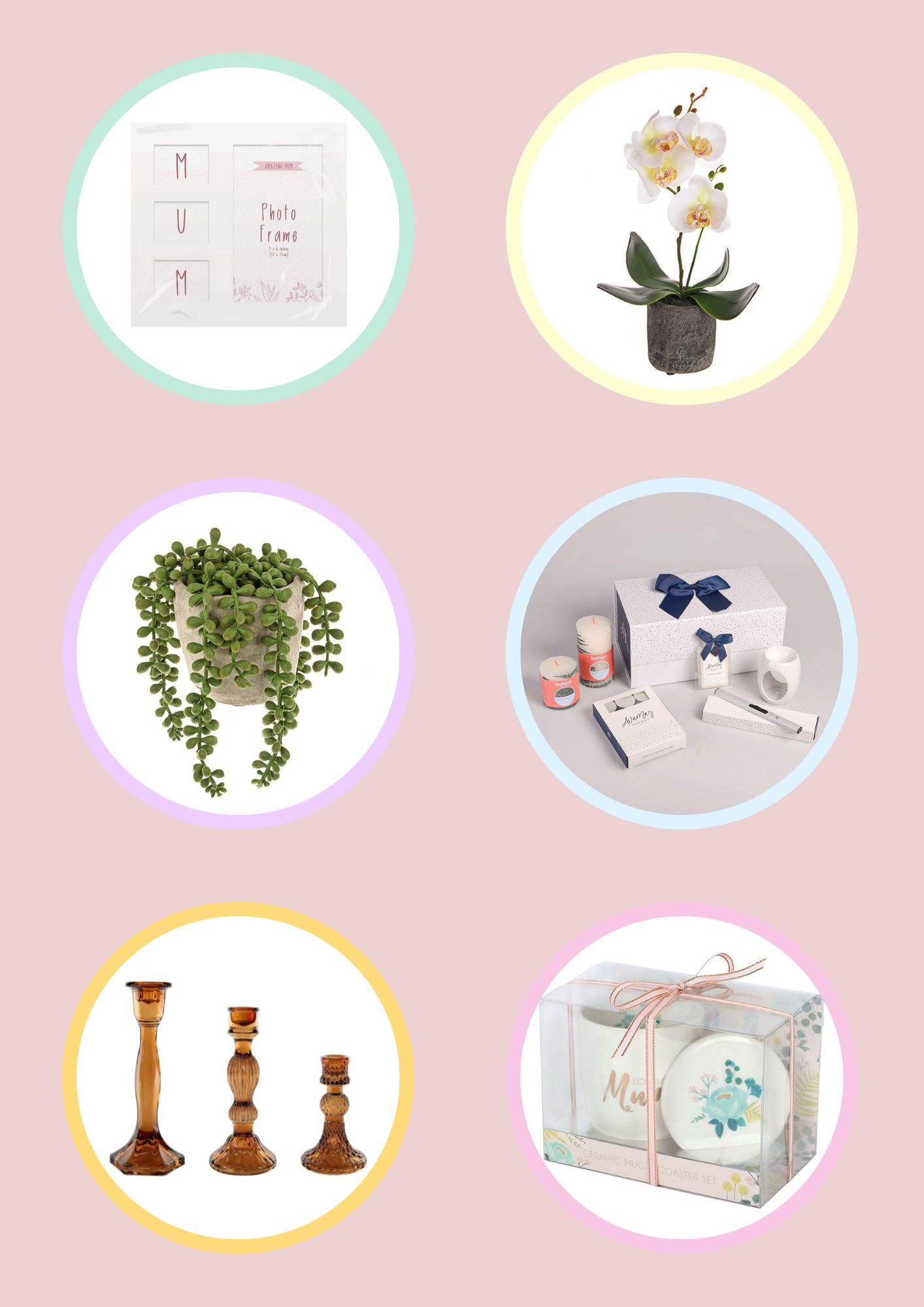 Step Two:
Using wired battery powered lights we wrapped this around the wooden christmas tree and placed into the vase. It is often easiest to add the larger pieces in first and then add things around it. Using some snow cover the battery pack of the lights so it is not visible.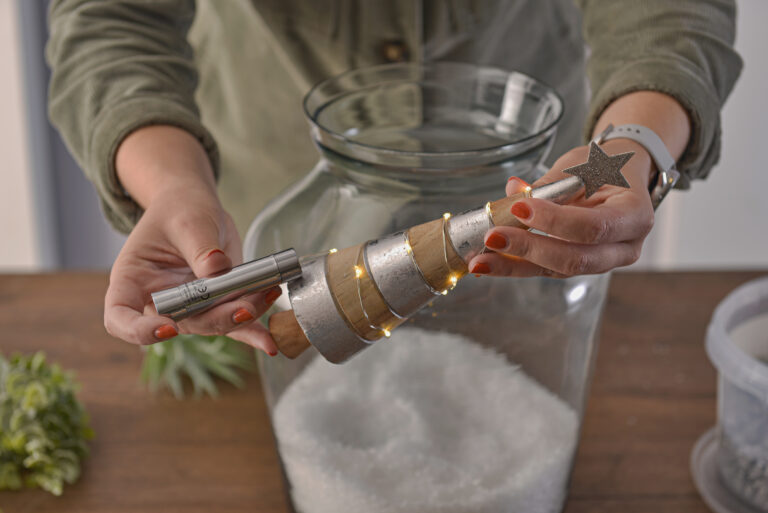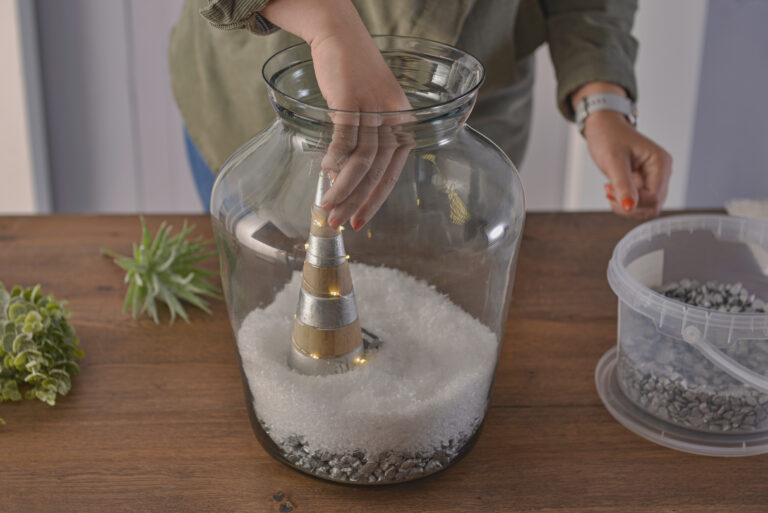 Step Three:
Now you can place in your flowers and greenery to fill the jar up. In keeping witht the snowy theme we have chosen snow tipped artificial greenery.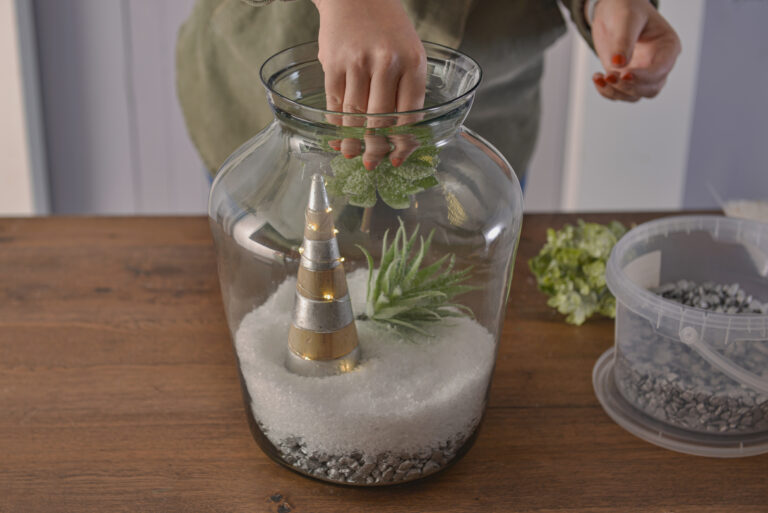 Step Four:
To add a little colour to the terrarium we used a pop of red in the berries and to add a natural look we used a few pinecones too.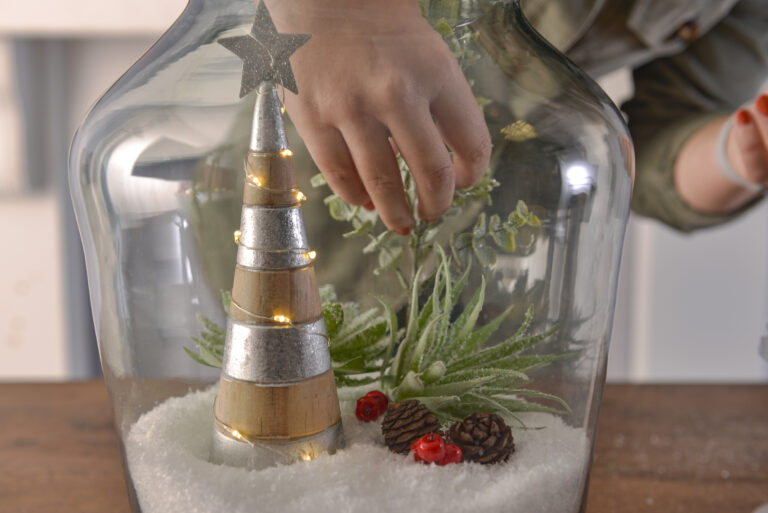 Step Five:
Lastly to add a little cuteness to the terrarium we finished it off with an animal tree decoration!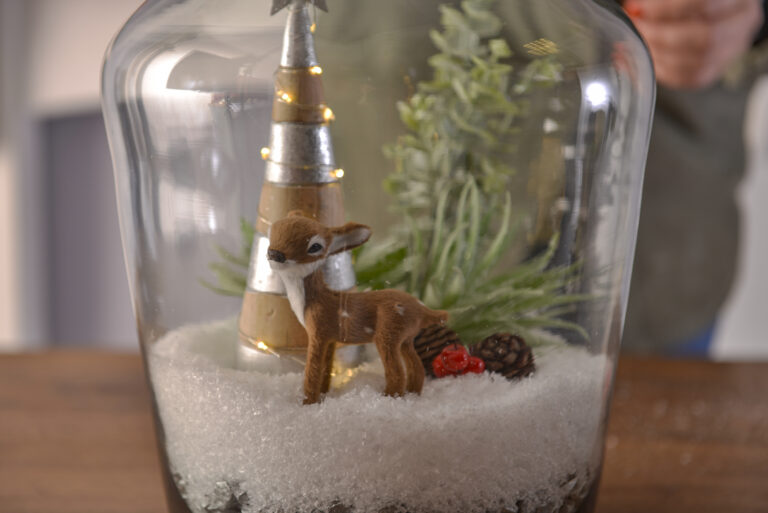 So why not get the whole family involved in making your own Christmas terrarium. If you have created your own Christmas Gift Tags please tag us using @countrybaskets or #countrybaskets. We love to see your creativity!It is as simple as that really!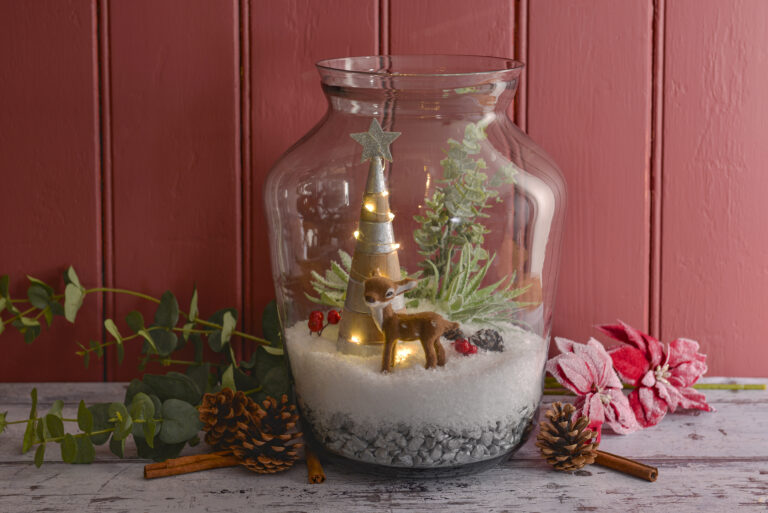 To see more of our Christmas how to guides, please click here.