Bringing a rustic twist to your Christmas decorations has never been easier! This beautiful hanging Christmas tree, which has a warming charm and brings character to your home, is the perfect piece to create that cosy feel in your very own home.
And, as such a variety of trinkets and decorations work well with this style, there is room to get creative and make one to fit any colour scheme in any home. So have a go yourself and see what wonders you can create!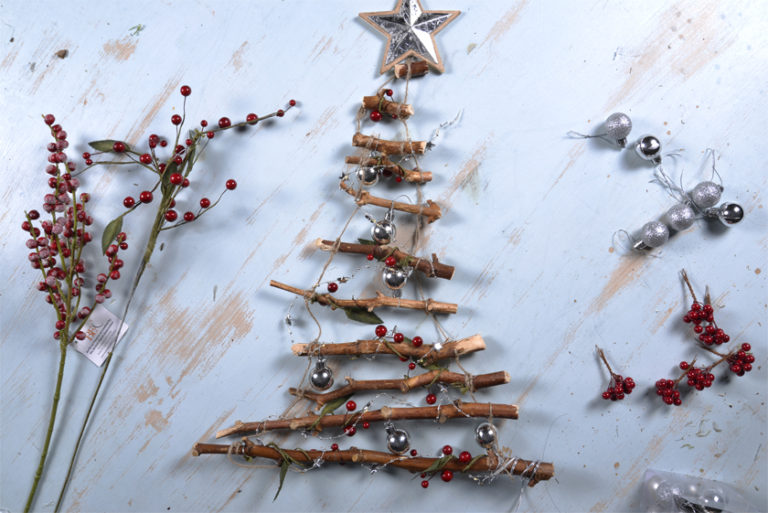 What you will need:
Heavy Duty Wire Cutters
LED String Lights
Mini Bauble Set of 24 in Silver
Wood Hanging Decorative Star

Step One:
Begin by cutting the sticks into a series of different sizes, we would recommend you aim for about eleven different lengths as this will create a good sized tree. Ensure that the sticks range from short to long in a consistent way, meaning there will be flow from each length to the next.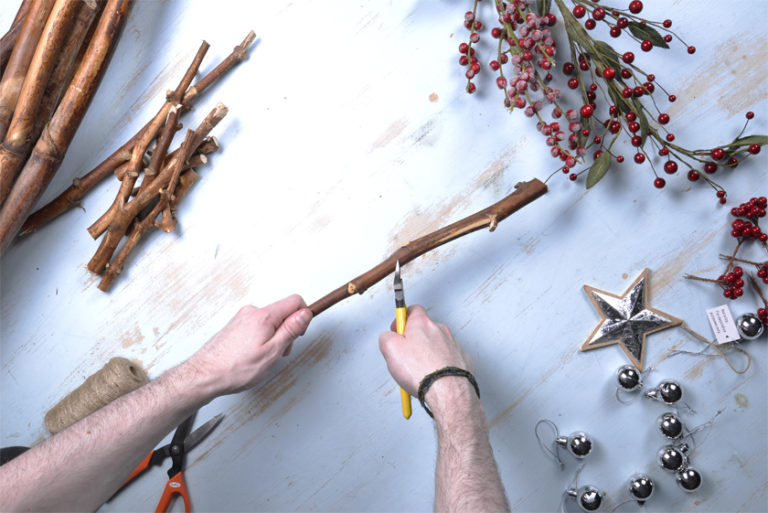 Step Two:
Once you have your sticks cut to size, start arranging them into ascending order. Using the center of each length will mean that the sizes can be places in order, however the sticks can be cut down more once they've been arranged if measurements are a little off.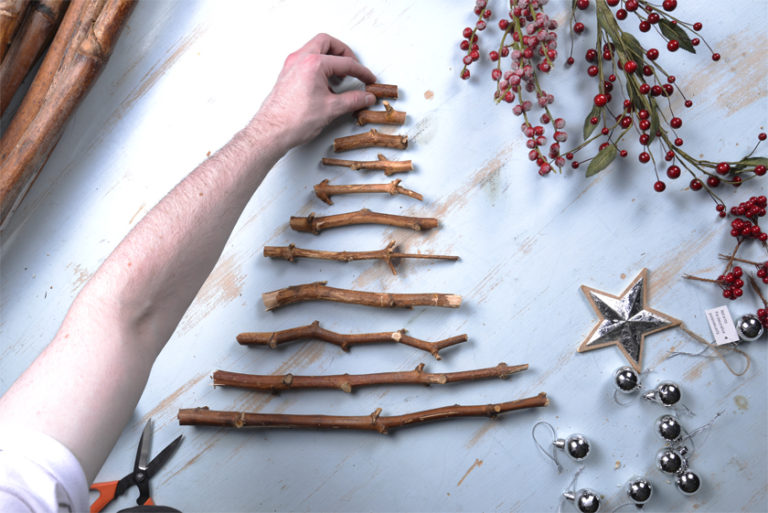 Step Three:
When you're happy with the placement of the sticks start tying them together so that they hang in a Christmas tree shape. Starting at the bottom, tie the end of the string to one end and begin attaching more string to the rest of the sticks moving upwards.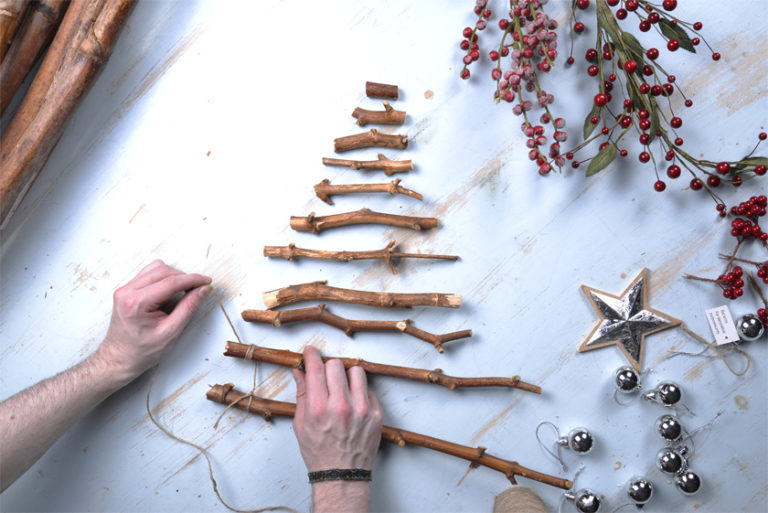 Step Four:
Once you reach the top stick, loop the string over the final stick and make your way back down the other side, this means only one length of string is needed when creating this decorations.
Something to remember when creating this craft is that the sticks need to be perpendicular, so make sure that the length of string is the same between each of the sticks on both sides.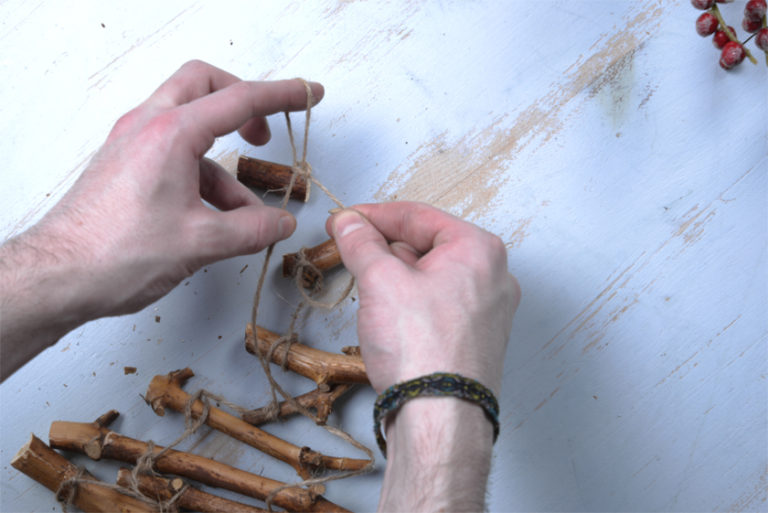 Step Five:
Once the string is secured you can start adding decorations to the sticks. Berry picks, small baubles and lights can be wrapped around the sticks to add a real festive vibe to this decoration. You can really go to town on the decoration if you wish.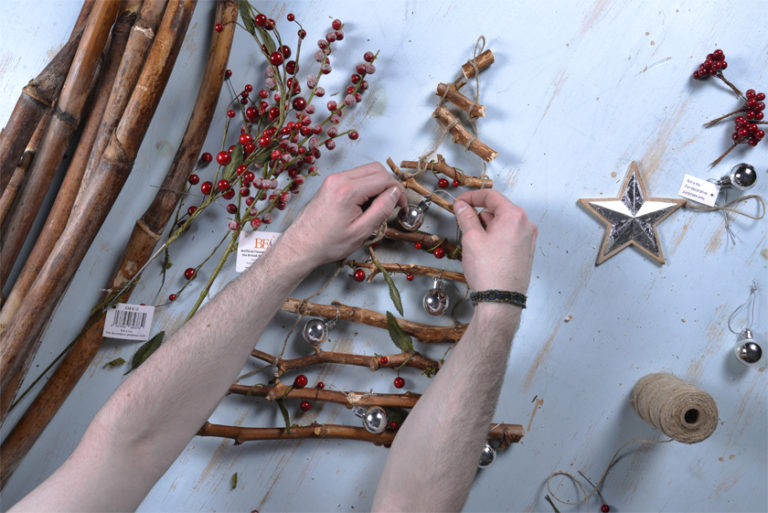 Step Six:
To finish, glue a hanging star to the top of tree where a loop of string was left, there will be a hanging loop on this star which can then be used to hang the tree up on a door or wall to decorate your home beautifully.