Wreaths are a great addition to your home any time of the year, especially at Christmas. In this guide we will hopefully inspire you to make your own dried fruit wreath, you can purchase a pack of dried fruit or you can dry your own at home.
What you will need to make a dried fruit wreath.
Wreath - we used 11210653
Foliage
Dried fruits - we used DF4054
Glue gun
Ribbon - RI3177
Step One:
Using a hot glue gun apply liberally on to the fruit and a small amount on to the wicker wreath. Be careful when using this tool as the glue is very hot.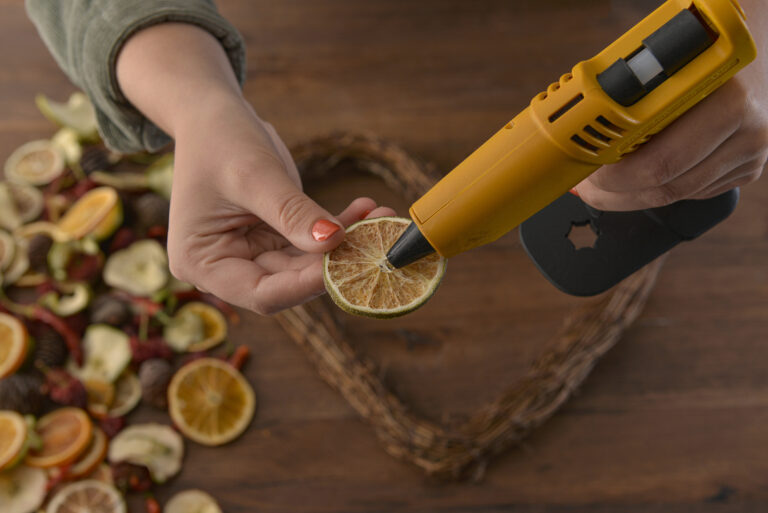 Step Two:
Place your fruit on to the wicker wreath and press down gently.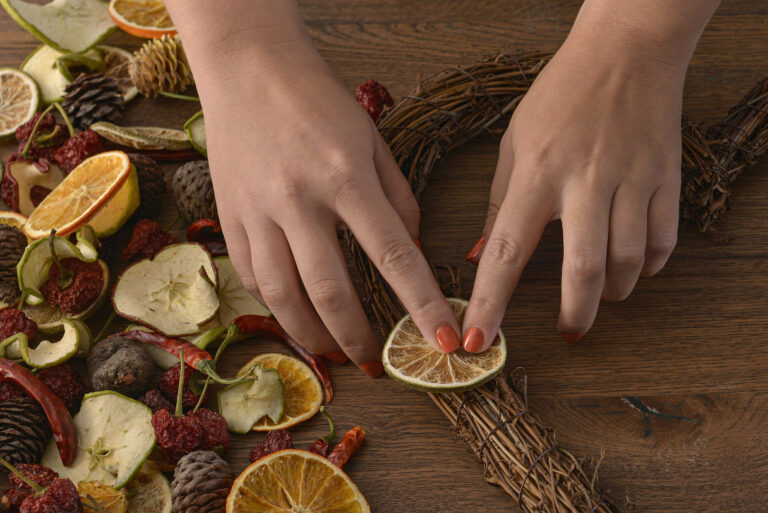 Step Three:
Repeat the process around the wreath, layering the slices on top of each other to create more interest.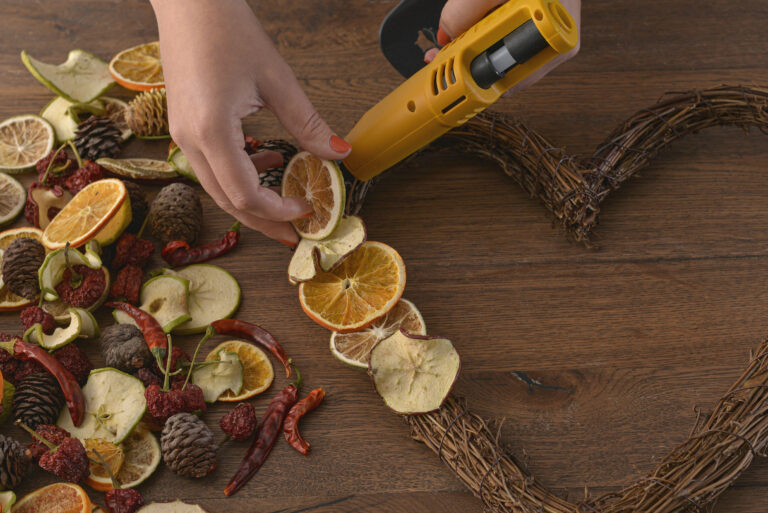 Step Four:
Using some artificial leaves we created a grouping of these and dried fruits.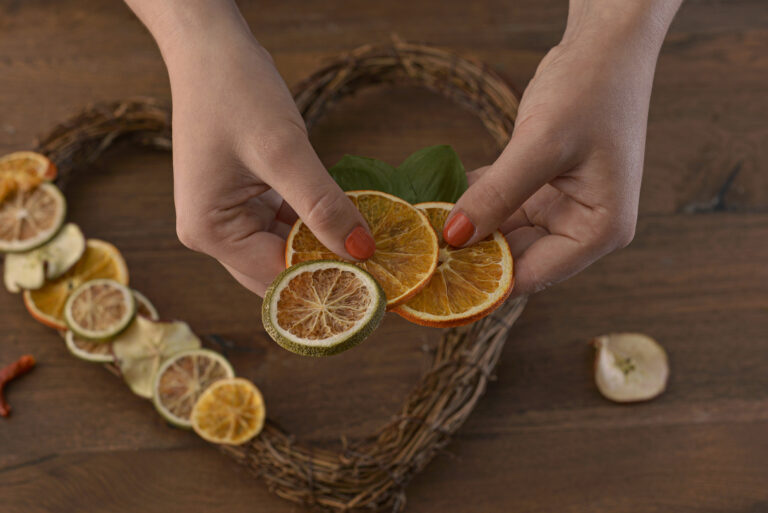 Step Five:
Once you are happy with your wreath it is time to hang it up! We chose a gorgeous dusky green velvet ribbon.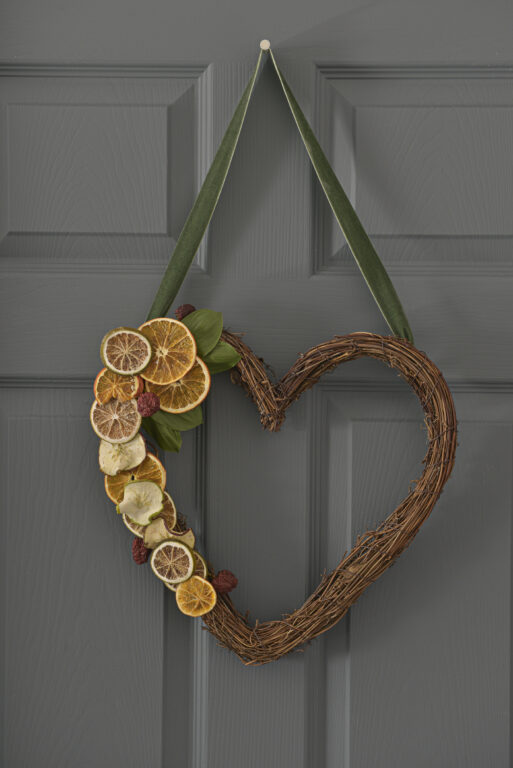 Not only does a dried fruit wreath look super festive but this one also smells gorgeous too!
If you would like to see more How To guides then please click here.